Rev. Daniel J. Bradley
Pastor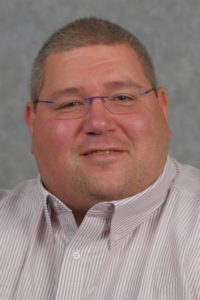 Rev. Daniel J. Bradley
Email: pastordanielbradley@yahoo.com
Phone: 315-6529186
History
College: Ashland University, Ashland, OH www.ashland.edu
Seminary: Colgate Rochester Crozer Divinity School Rochester, NY www.crcds.edu
Appointment/Work History:
Faith Journey UMC                            2018-Present
Sandy Creek UMC/Orwell UMC       2014-2018
Sodus Third UMC/Sodus Point          2010-2014
Executive Director Love INC of Springville, NY      2009-2010
Director of Adults in Ministry: Canandaigua First UMC 2008-2010
Albion First UMC                               2007-2008
Kennedy First UMC                           2006-2007
South Dayton UMC                            2002-2006
Rev. Bradley is a 1998 graduate of Ashland University, Ashland, OH and a 2009 graduate of Colgate Rochester Crozer Divinity School.  He has served churches in the former Western New York Annual Conference and now the Upper New York Annual Conference.  Rev. Bradley is a Licensed Local Pastor who has been serving churches and in other ministry capacities since 2002.