C&B 2.0 Reception, Ribbon Cutting and Grand Opening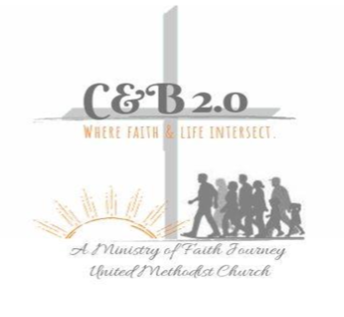 Members and friends of FJUMC have been working on this project for two years and we are so excited to share that the New C&B (Cradle and Beyond) 2.0 will have two grand openings. Please join us on:
Friday November 8, 2019 from 3:00 pm – 6:00 pm for a Reception and Ribbon Cutting
And Saturday November 9, 2019 as we open to the public at 9:00 am
C&B 2.0 is a ministry of Faith Journey UMC. This is a reimagined dream that provides nice clothing and housing essentials for those in our community. It is a mission 2 mission program that allows individuals to donate, volunteer and purchase. Proceeds from sales are used to support ministries, promote and empower others. We strive to provide affordable, quality used clothing and essentials to meet the needs of the community. To work alongside members of the community and provide opportunities and resources for individuals and families to thrive.
Location:
7778 Brewerton Rd.
Cicero, NY 13039
(Across from the Coppertop and Dunkin Donuts)
Store hours:
Tuesday 4-7
Wednesday and Thursday 10-4
Saturday 10-2
Donation Drop-off days and times / Sorters:
Tuesdays 9-11
Saturday 2-3
Volunteer positions available – please contact Sara in the FJUMC office if you're interested in applying for a position. ([email protected])
· Sorters
· People to accept donations/check through the donations
· Sales including tidying, organizing, staging materials and maintaining hospitality station
· Bakers to provide food for hospitality or for bake sales maybe once a month
· People to help restock after monthly or bi -monthly clearance
· Outreach: People willing to share their gifts and talents with the community- offer short-term classes to the community CPR, blood pressure screening, lawyer, exercise classes, discussion groups, book groups, recovery groups, prayer and communion, knitting, crocheting, sewing, language classes, theater (adult or children), singing, square dancing, etc.
· Publicity: organize / create monthly calendars, promote weekly specials, monthly or bimonthly stock clearance sales, classes or groups to be offered etc.